Informations

Model Transporter is a great solution as a commercial vehicle in the field of so-called first and last-mile transport. Its great advantage is the ability to use the side and top surface of the box as advertising media. The material from which the box is made allows easy modernization of the structure to suit your needs, eg mounting catches to attach the load or making indentations to facilitate access to the inside.

The design allows you to carry a load of 100 kg and 80 kg on the boot in the box. The flap of the box is equipped with a skobel that allows securing the transported goods with a padlock.

Price: 6 899,00 zł gross - set for self-assembly |7 199,00 zł gross - bike ready to drive

Additional accessories:

1. E-bike drive

Would you like to buy a BIG model with electrical support? Overcoming longer distances will become even easier.
Qwic engine with power 250W (36V) placed in the rear hub.
Maintenance-free Lithium Polymer battery (LiPo) 36V 10,4Ah.
Battery charging time 4 - 6 hours.
Range 40-60 km - the actual range depends on the battery level, tire pressure, road surface condition, terrain and driving style.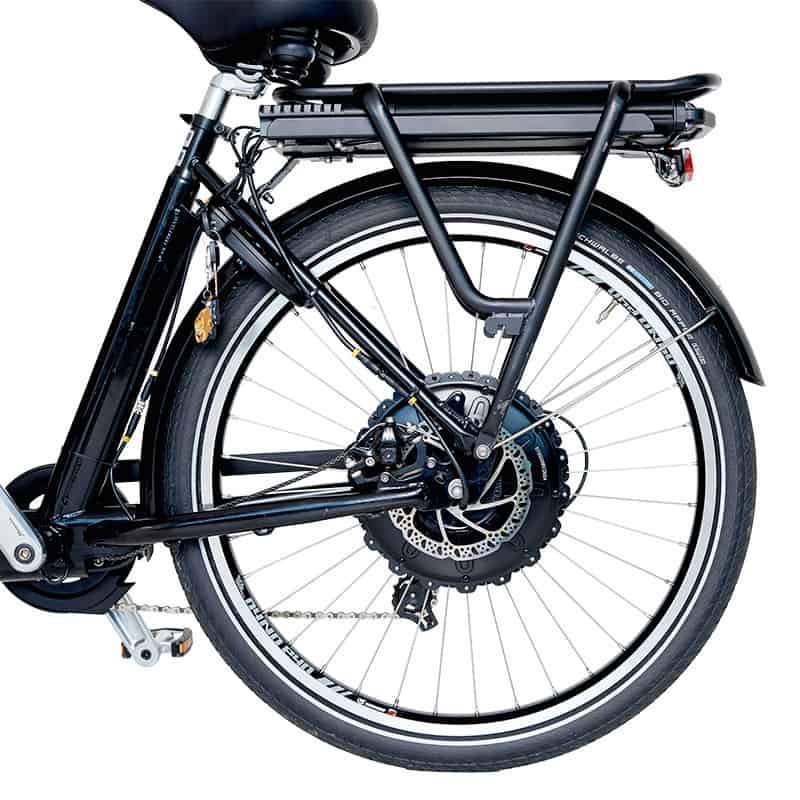 Price: 9 799,00 PLN gross - set for self-assembly | PLN 10 149,00, gross - bike ready for driving

2. Anti-slip mat for dog

Anti-slip mat designed especially for dogs.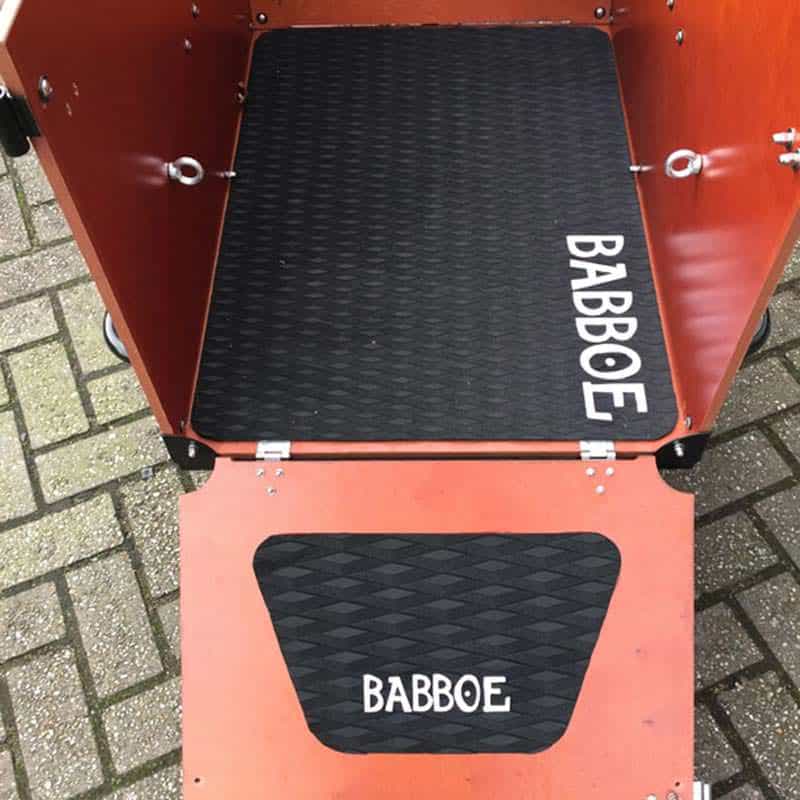 Price: 79,00 zł gross– catwalk mat| 199,00 zł gross – floor mat | 239,00 zł gross – set of anti-slip mats (catwalk and floor)

3. Bike Cover

Rain cover for a bicycle. Ideal for longer vehicle storage.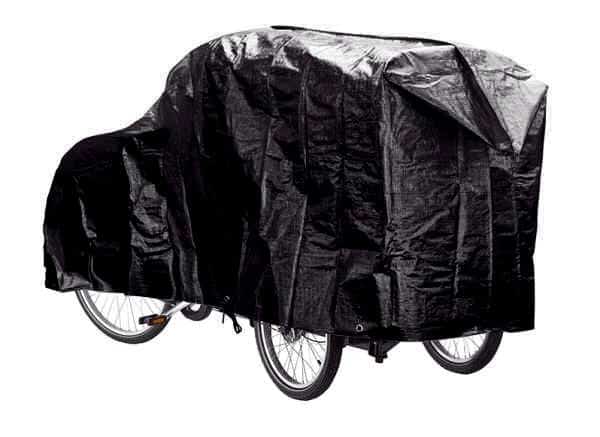 Price: 199,00 zł gross - when purchased in a set with a bicycle | 219,00 zł gross - regular price
Technical specification

Dimensions: 217 x 88 x 110 cm
---

Drive: 7-speed Shimano Nexus 7 internal gear.
---

Brakes: Rear Shimano roller brake, Sturmey Archer front drum brakes.
---

Frame: Super solid steel frame, powder coated (painting resistant to damage).
---

Frame size: 50
---

LIghtning: Two LED lamps at the front, one at the back, battery powered.
---

Wheels: 26" on the back, 20" on the front.
---

Cargo loading capacity: Up to 100 kg.
---

Rear racks loading capacity: Up to 80 kg.
---

Steps for children: Yes
---

Load box material: Plywood from European beech wood. Bent panels for greater durability. Rounded corners increase safety (no sharp points); the chest has the PEFC mark (European certification system for wood products).
---

Turning dampers: Improve the comfort and ride of the bike.
---

Other equipment:
- two benches for 4 children
- 4 three-point seat belts for children
- full height adjustment of the saddle
- aluminum steering wheel with height adjustment
- fixing to a rain tent
- extra strong spokes
- o-lock type fastening (Abus or AXA)
- a staple to secure the cargo in a box with a padlock
- a cassette with battery mounted under the bench in a box


How can I place an order?
To order your dream ice cream bike send us a message via the contact form or call us directly. If you have any questions we are at your disposal.