Information
Model BIG - the most popular type of three-wheeled bicycle with a line of utility bicycles. Classic design combined with proven technical solutions guarantees long and trouble-free use.

BIG cargo bike was created for people looking for an alternative to the car, at the same time not wanting to give up its advantages. The stable, three-wheeled design is ideally suited as a shopping vehicle and for transporting children. Their seat belts and robust box construction ensure their safety. Each BIG model is equipped with fold-out seats that guarantee travel comfort.

The three-wheeled design ensures stability even on wet surfaces, which can be used for most of the year. Before rain and wind, it protects a special peak equipped with transparent inserts allowing passengers to observe the surroundings.

Payload of 100 kg gives you a lot of possibilities. BIG models are successfully used as delivery bikes, both in courier companies and enterprises where fast transport is needed in a specific area.

The vehicle is available in electric or traditional driving support.

Price: PLN 6 299.00 gross - set for self-assembly | PLN 6 599.00 gross - a composite bike ready for driving

Additional accessories:

1. E-bike drive

Would you like to buy a BIG model with electrical support? Overcoming longer distances will become even easier.
Qwic engine with power 250W (36V) placed in the rear hub.
Maintenance-free Lithium Polymer battery (LiPo) 36V 10,4Ah.
Battery charging time 4 - 6 hours.
Range 40-60 km - the actual range depends on the battery level, tire pressure, road surface condition, terrain and driving style.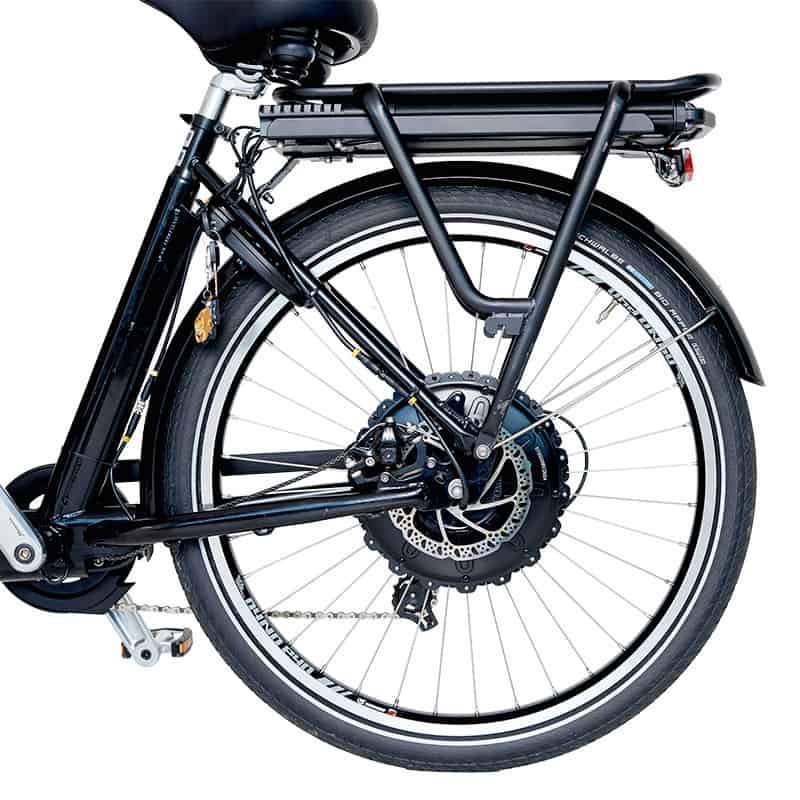 Price: 9 799,00 PLN gross - set for self-assembly | PLN 10 149,00, gross - bike ready for driving

2. Carbo box tent

Cover made of waterproof material. Perfect for autumn rain and strong sun. Available colors: black, red.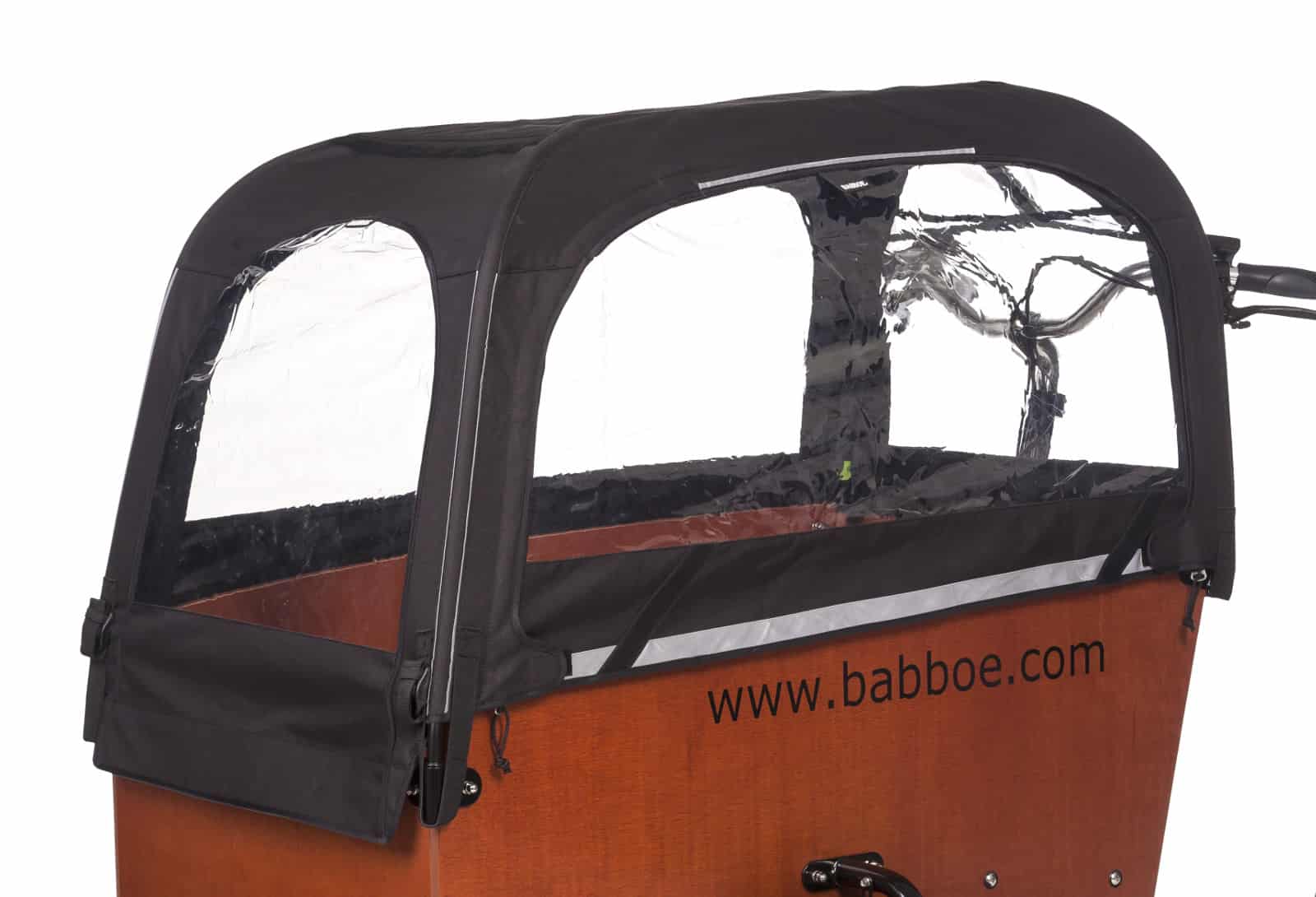 Price: PLN 499,00 gross - when purchased in a set with a bicycle | PLN 599,00 gross - regular price

3. Cargo case cover

Rain cover for the load box. It protects the interior from dust very well during a long stop.


Price: PLN 139.00 gross - when purchased in a set with a bicycle | PLN 159.00 gross - regular price
Technical specification
Dimensions: 217 x 88 x 110 cm
---
Drive:
7-speed Shimano Nexus 7 internal gear.
---
Brakes:
Rear Shimano roller brake, Sturmey Archer front drum brakes.
---
Frame:
Super solid steel frame, powder coated (painting resistant to damage).
---
Frame size:
50
---
LIghtning:
Two LED lamps at the front, one at the back, battery powered.
---
Wheels:
26" on the back, 20" on the front.
---
Cargo loading capacity:
Up to 100 kg.
---
Rear racks loading capacity:
Up to 80 kg.
---
Steps for children:
Yes
---
Load box material:
Plywood from European beech wood. Bent panels for greater durability. Rounded corners increase safety (no sharp points); the chest has the PEFC mark (European certification system for wood products).
---
Turning dampers:
Improve the comfort and ride of the bike.
---
Other equipment:
- two benches for 4 children
- 4 three-point seat belts for children
- full height adjustment of the saddle
- aluminum steering wheel with height adjustment
- fixing to a rain tent
- extra strong spokes
- o-lock type fastening (Abus or AXA)
How can I place an order?
To order your dream ice cream bike send us a message via the contact form or call us directly. If you have any questions we are at your disposal.